Paris Time, May 16, 9:30, China Fleet Dongfeng Race Team, with title sponsorship of DFM, held the press conference in Paris, and officially presented 12 crews who will participate in the 2017-18 Volvo Ocean Race on behalf of China. The representatives of DFM and globally-famous media were also present.
The 2017-18 Volvo Ocean Race is to set sail from Alicante Spain on October 22, 2017, with 160 days from the official competition day. Dongfeng Race Team's 12 crews are crack troops and young forces. Dongfeng Race Team is the first team with the presence of all the crews among all the teams of the 2017-18 Volvo Ocean Race. Charles Caudrelier who led Dongfeng Race Team to win the third place in the 2014-15 Volvo Ocean Race will continue to act as the captain of Dongfeng Race Team. The Dongfeng Race Team has won the championship in Volvo Ocean Race for 5 times, participated in the Olympic Games for 5 times and Mini Transat for 32 times (winning the championship for 5 times).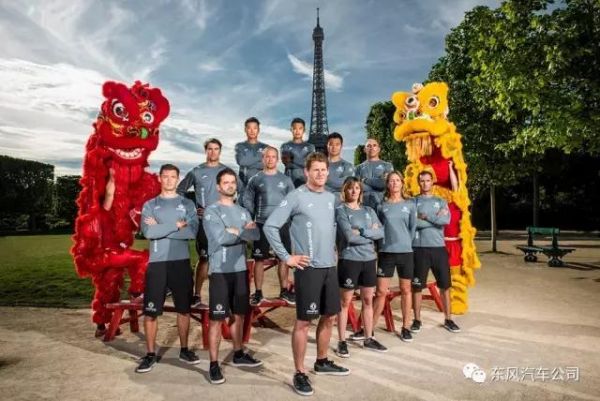 Previously high-profile Dongfeng Race Team's two crews were also present at the press conference: navigator Pascal Bidegorry and "generalist" Kevin Escoffier, who have won the honors in the previous Dongfeng Race Team. Pascal is a champion winner of Mini Transat and Transat Jacques Vabre, the ocean-going world-record holder, as well as an expert in meteorological and strategic analysis, who will continue to act as an important assistant of the captain Charles Caudrelier. Kevin from France is a rare all-round crew, who has rich experience in offshore navigation, and is an excellent technical engineer and ship-builder.
The declared 10 crews include New Zealand's two top-level ocean-going schooner players Stuart Bannatyne and Daryl Wislang, and France's star schooner player Jeremie•Beyou. Stuart Bannatyne has participated in Volvo Ocean Race for 7 times. Daryl Wislang won the championship for Abu Dhabi Race Team in the previous Volvo Ocean Race. Jeremie•Beyou has won the third place in Vendée Globe this year, as well as the championships in Mini Transat for 3 times, and will participate in the Volvo Ocean Race this year.
Moreover, two female crews in Dongfeng Race Team are French Marie Riou who has won the championship in Nacra17 Women's World Championship for 4 times, and Dutch Carolijn Brouwer who has participated in the Volvo Ocean Race for 2 times.
Besides well-experienced crews, Dongfeng Race Team also provides a training plan for young crews. Jack Bouttell, aged 26, with dual nationalities of Australia and Britain, acts as the deckhand, who has participated in Mini Transat for 3 times. Three young Chinese crews (Yang Jiru, Chen Jinhao and Liu Xue) who were selected out of the 2014-15 Volvo Ocean Race will continue to play for Dongfeng Race Team. This reflects Dongfeng Race Team's unremitting efforts for Chinese ocean navigation undertaking.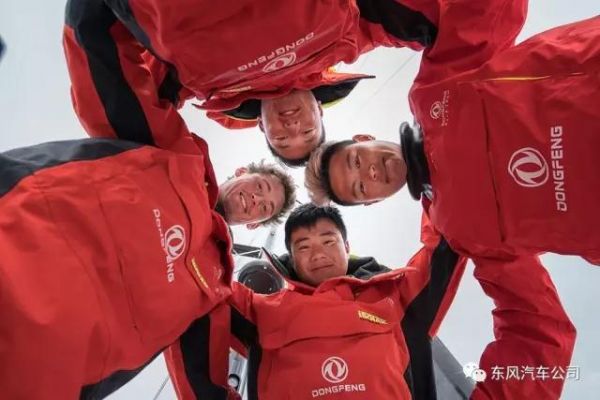 As for the official crew presentation of Dongfeng Race Team, the captain Charles Caudrelier said: "I hope that my crews are able to grow in any adverse circumstances, never give up, and gain much happiness. " He added: "We will have been living together for several months. We perhaps will encounter with moisture, coldness, starvation, scorching heat, fatigue, even sleeplessness, so we must build steady relationship against the above possibilities. I am confident in our crews. I do believe that we are able to win! "
In the previous Volvo Ocean Race, Dongfeng Race Team unexpectedly won the third place. In The 2017-18 Volvo Ocean Race, Dongfeng Race Team will achieve the higher goal. For this case, general manager of fleet Bruno Dubois said: "We shall use and improve the previous experience, but we shall not depend on it. " He added: "The appointment of Charles Caudrelier as the captain is the first step. I know that Charles is more steadfast than ever before. He has proved his leadership to handle all the issues and demands of Dongfeng Race Team. We also invited some well-experienced female crews who long for the victory, and are compatible with the philosophy of Dongfeng Race Team to join us."