On September 23, the elimination rounds of 2018 DONGFENG MOTOR ·WUHAN OPEN was kicking off at Optics Valley International Tennis Center. In this match, famous p s ranking the world's top ten in the singles and the champions in the women's singles of grand slam tournaments of this season were present. In 2018 WUHAN OPEN, the fans witnessed the well-performed top p s, such as Simona Halep, Caroline Wozniacki, Garbine Muguruza, Garcia, etc.
Before the match started, the fifth anniversary celebration of WUHAN OPEN & the opening ceremony was held in the central court of the wonderful Optics Valley International Tennis Center. Deputy governor of Hubei Province CHEN Anli,  mayor of Wuhan City ZHOU Xianwang, director general of China Media Culture Promotion Association, advisor of WUHAN OPEN LI Dongdong, deputy director of Tennis Sports Management Center of General Administration of Sport of China HUANG Wei, and  HE Wei also attended the opening ceremony.

The performance of the opening ceremony began with the laser show FOCUS ON WUHAN OPEN, followed by traditional dragon dance and robot dance, and ended with the theme song of WUHAN OPEN Top of Dream.

After the opening ceremony, the official competition of WUHAN OPEN was kicked off. In the first round of singles, the Chinese p ZHANG Shuai who directly entered the official competition d on his ranking battled against Australia's famous p , previous champion of the U.S. Open Stosur. With the cheer sound from audiences, ZHANG Shuai won two straight sets (6:2, 6:2) and advanced to the next round.
After the match at that day, previous grand slam winner, international promotion ambassador of WUHAN OPEN LI Na and ZHANG Shuai played wonderful exhibition match for the fans together. The qualification of the WUHAN OPEN was kicked off on September 21, with champion being born on September 29, with a total prize of USD 2,746,000.
It is learned that WUHAN OPEN is one of China's highest level of tennis tournaments following CHINA OPEN and Shanghai Masters, which has been held in September in Wuhan since 2014. Over the five years, as an exclusive sponsor of WUHAN OPEN, DFM, together with global fans, has witnessed growth and wonderfulness of WUHAN OPEN. This year, DFM delivered 20 Dongfeng AX7 as the officially-designated service vehicles to the Organizing Committee of WUHAN OPEN, which provided reception service for top p s and guests from 25 countries and regions, and won praise from global tennis p s.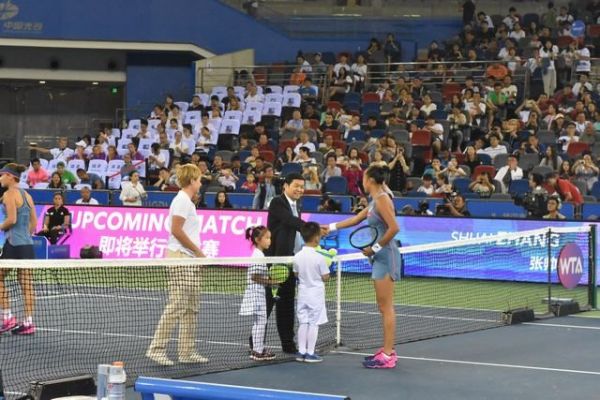 HE Wei is tossing up for p s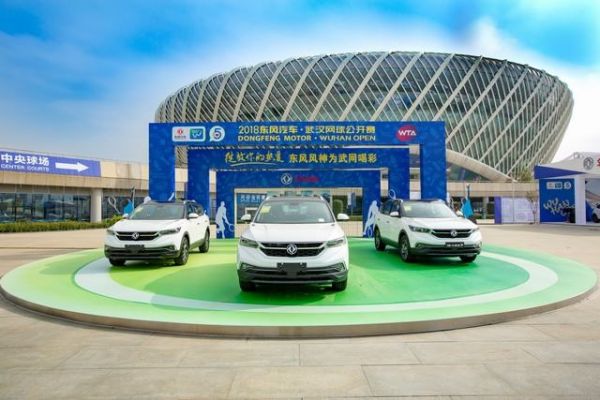 Dongfeng AX7 exhibited outside the tennis court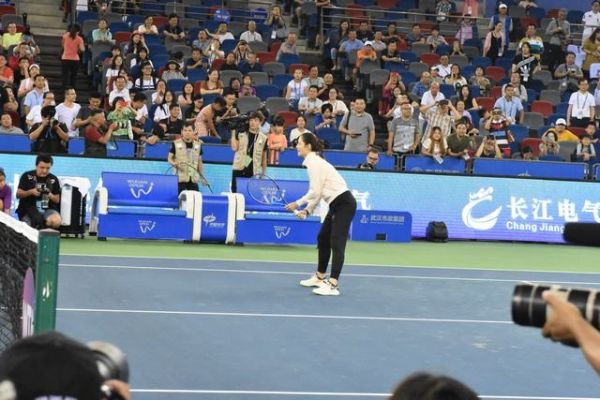 LI Na and ZHANG Shuai are playing wonderful exhibition match for the fans together