On May 14, 2022, DFM held a new store opening ceremony and release conference in Doha, capital of Qatar, unveiling several new passenger and commercial vehicles. Reporters, KOLs and customers were invited to visit the new store and view the new vehicles.

The Dongfeng showroom in Doha

"Today I'd like to introduce our successful cooperation with a world leading automaker--DFM, bring you five all-new vehicles for Qatar, and thank you for being with me for this historic event," said Ali Nagm, Manager of Taleb, the local partner of DFM. "We have full confidence in our strong partner--DFM, which has enjoyed great prestige in the industry for years as a leader in auto R&D, manufacturing and marketing," said Mohamad Taleb AI-Khauri, President of Taleb, adding, "DFM has brought new models to Qatar, including A30 (Yixuan) with outstanding performance, innovative technologies and next-generation design philosophy. They will meet Qatar's ever-growing demand and we'll try our best to deliver the best possible services."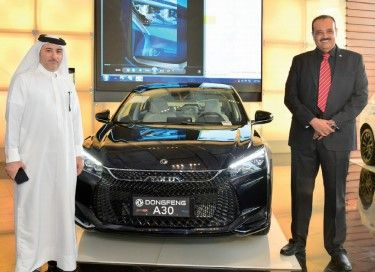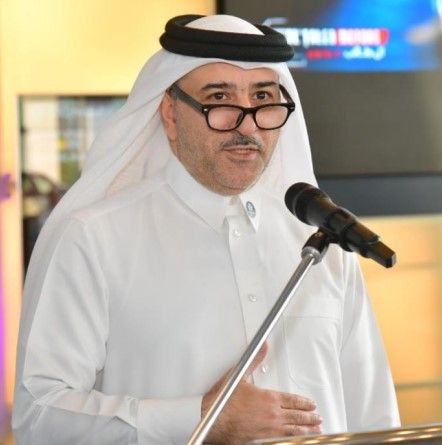 Ali Nagm, Manager of Taleb                                      Mohamad Taleb AI-Khauri, President of Taleb
Qatar's media channels and platforms will cover the opening of DFM's new store and the release of its new products in Qatar. Prior to the opening ceremony, local media had published reports on the key products to be unveiled at the release conference.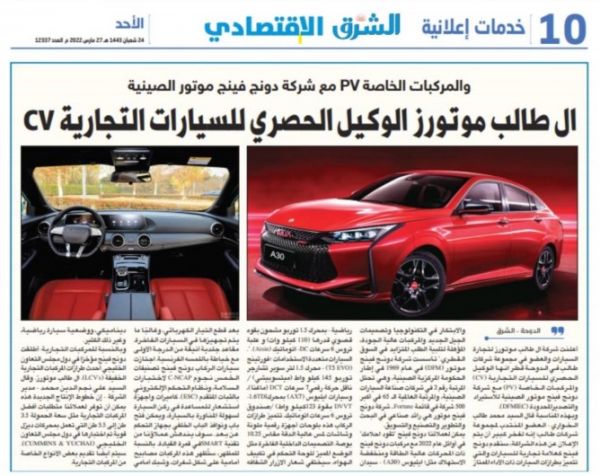 Qatar's media report on Dongfeng products 

At the opening ceremony, bloggers shared their experiences on the scene and interacted with their fans in the forms of text & image and video, attracting wide attention. The ceremony was reported by Qatar's mainstream Arabic and English media platforms such as print media, social media and websites. DFM posted related messages on Facebook and other official social media. While paying close attention to DFM's entry into Qatar, local netizens followed, liked, commented on and forwarded these messages via Facebook, Tik Tok, YouTube, Instagram and other popular social media platforms.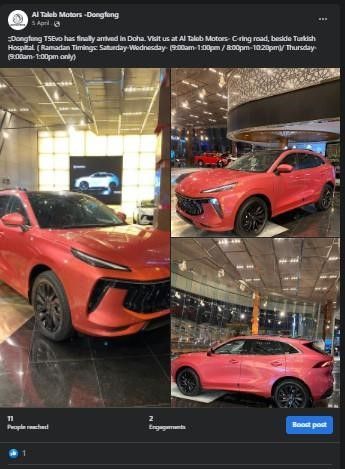 A local blogger publishes a post on a social media platform        A customer releases new vehicle information on Facebook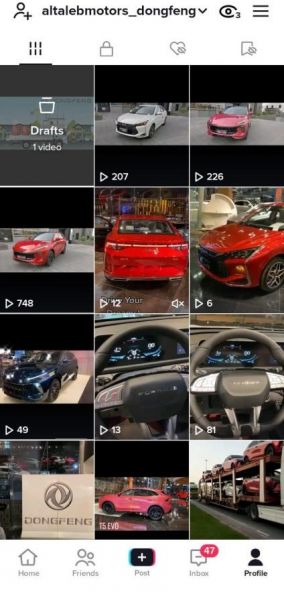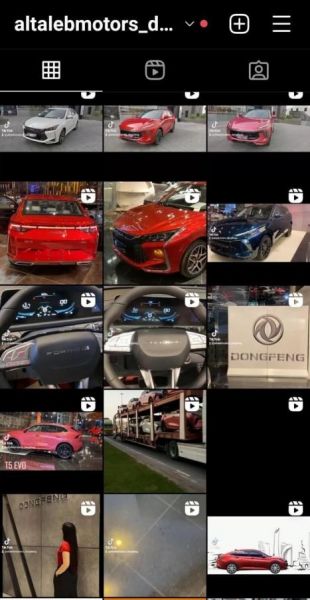 DFM's new product information on Tik Tok and Instagram
After unveiling its new superb products in Qatar, DFM will provide Qatari consumers with various products and considerate services, build overseas sales outlets in an orderly manner, and continue to deliver quality products to meet the ardent expectations of overseas consumers.