From August 21st to 24th, MIMS Automobility Moscow 2023 will be held at the Crocus Expo in Moscow. Dongfeng Motors will showcase a variety of automotive components and powertrain products. Let's go together and have a look at the exhibition!
MIMS Automobility Moscow is the Russian edition of the Frankfurt Global Auto Parts Exhibition. The exhibition focuses on the rapidly growing Russian automotive market, showcasing products covering various segments of the automotive industry, from the latest car parts and accessories to aftermarket repair equipment. In 2022, companies from 14 countries including Germany, Italy, France, South Korea, Turkey, and Singapore participated in the exhibition. This year, more than 1,500 exhibitors from 22 countries, including China, Turkey, Iran, South Korea, and Russia, will gather in Moscow again. The total exhibition area reaches 60,000 square meters, with over 30,000 onsite visitors.
In response to the long-term development plan of international initiatives, this exhibition marks Dongfeng's first participation in an overseas exhibition with its complete range of automotive parts as the main exhibit, targeting the promising overseas market of Russia.  At the booth, more than 60 types of components, including the DDi11 engine, DA14 transmission, C15TDE engine, DCT200 (DF230) transmission, IGBT module, and 10-in-1 electric drive, were showcased, demonstrating Dongfeng's latest technological achievements to the Russian market.  During the exhibition, various Dongfeng spare parts attracted considerable attention, and the exhibition area was crowded with international automakers and local automotive parts dealers who came to visit.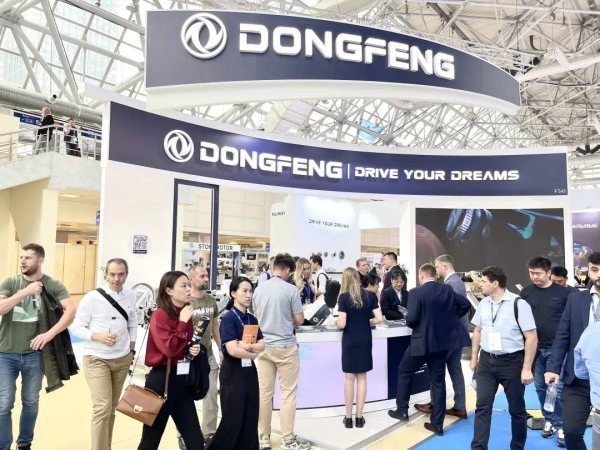 At the exhibition venue, Dongfeng's staff provided detailed explanations of products such as the Dongfeng DDi11 engine and the new Dongfeng Mach 1.5T hybrid engine to local customers in Russia.  Many professional buyers stopped at Dongfeng's booth to learn and inquire about the main parameters and related configurations of these two engines.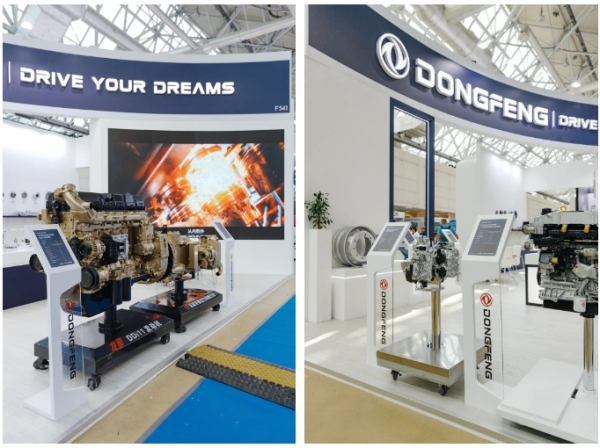 Russian buyer Valery said: we all know that Dongfeng is a well-known old manufacturer in China, we are very interested in the products on display, especially this Dongfeng new Mach 1.5T hybrid engine, well designed, the thermal efficiency is very high, and then we will have in-depth exchanges with Dongfeng to discuss the next step of cooperation plan.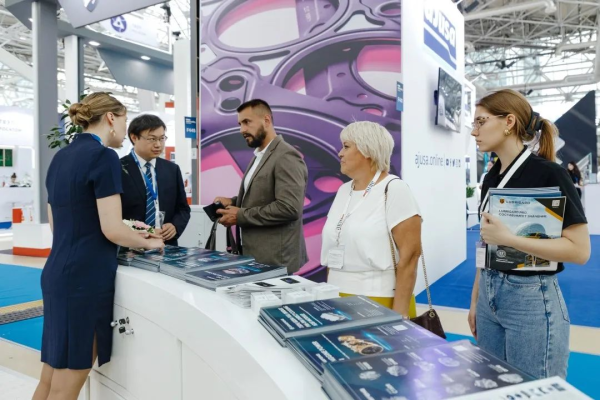 The dealer of the local factory in Russia said: your products are technologically advanced and cover a wide range, and we are very much looking forward to Dongfeng as our partner for local production in Russia.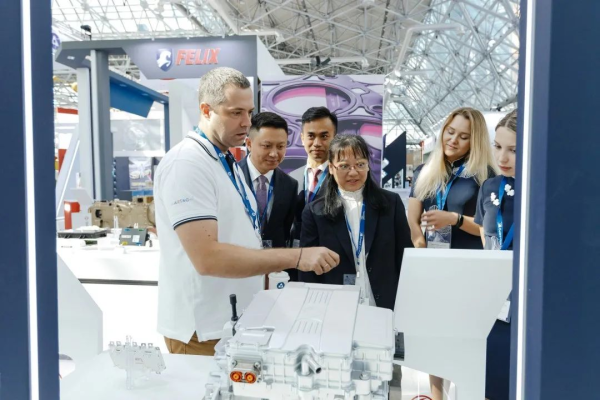 This exhibition is not only a platform to display new products, new technologies and new services, but also a good opportunity to enhance exchanges and understanding with companies from all over the world, look for OEM or aftermarket partners, and promote Dongfeng International cooperation to a new level. During the exhibition, Dongfeng actively promoted localized market development, deepened cooperation agreements with Russian market partners, and promoted cooperation in after-sales service and other fields of Dongfeng products.